NİŞANTAŞI
When Sultan Abdülaziz gifted a mansion to his aid-de-camp Mehmet Pasha in 1873, Nişantaşı was already midway through its grand transformation toward becoming a district of revered palaces. Yet as more modest apartment buildings were erected through the early 1900s—with the Governor of Istanbul's residence also nearby—Nişantaşı's main avenue came to be known as Valikonağı Caddesi (Governor's Mansion Street). Ever since, the neighborhood has played an important role in defining Istanbul's history and texture, and it continues to be a prestigious residential area featuring the city's fashionable high street.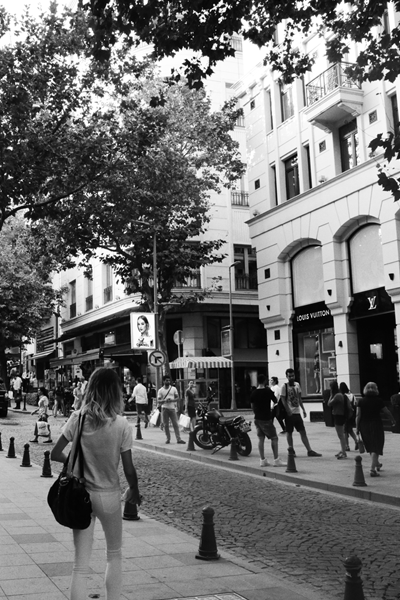 CONCEPT
VK108 is a restoration project bringing together an iconic, 1970s Turkish-style building with the modern luxuries you've come to expect from Bilgili Holding. Its location in lively Nişantaşı makes the building particularly special, with residences, home offices, a restaurant, several social areas, 24-hour security and concierge services all under one roof. VK108's valeted car park is accessible from two separate entrances: one in Nişantaşı through Valikonağı Street and one in Fulya through Hakkı Yeten Street.
VK108 is built on a 5,000-square meter plot, which includes hard and soft landscaped areas spanning 3,750 square meters and a building block on the remaining 1,250 square meters. The total construction area of the 21-storey building is approximately 40,000 square meters.