VK108 – THE PAST
Following the declaration of the Turkish Republic in 1923, modern apartment buildings began to dominate the skyline of Nişantaşı, particularly Valikonağı Street. At the end of this famous street stood the building Yapı Kredi Bankası, co-designed by the leading architects Dogan Tekeli and Sami Sisa as part of a 1972 architectural competition. That building forms the foundation of VK108 today.
Tekeli-Sisa—the architects' eponymous, highly-regarded studio—has always aimed at creating enduring, tranquil structures that eschew the latest trends. An equal consideration of structure and design, combined with a focus on creating flexible spaces, is the hallmark of Tekeli-Sisa. Though the selected materials reflect the style of the period, their interpretation is thoughtful and timeless. These features are just a sliver of what distinguishes VK108 from its surroundings today.
With views extending to Çamlıca and Üsküdar across the Bosphorus, VK108 sits quietly at the end of Valikonağı Street. Each of its 121 units benefit equally from the landscape and light, an infusion of life that matches the vibrant energy of Nişantaşı.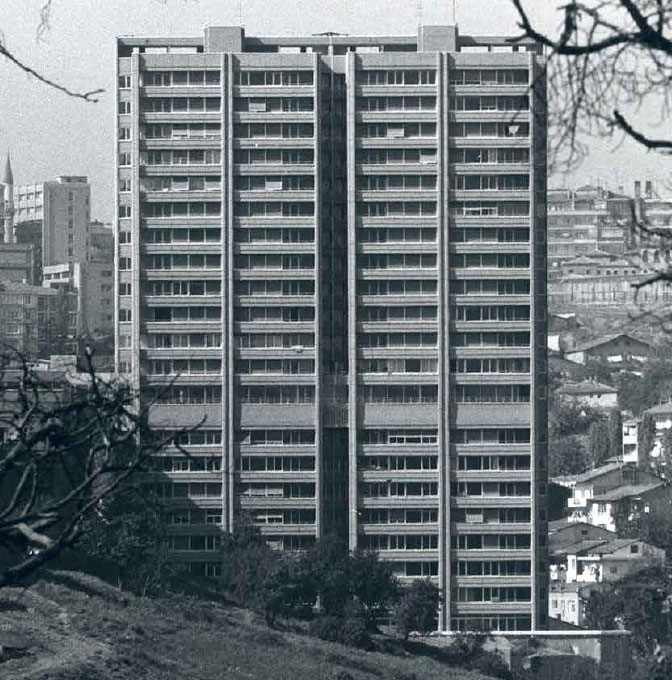 VK108 – TODAY
Bilgili Holding is known for expertly preserving the unique spirit of İstanbul, restoring its prized structures while maintaining a keen appreciation for the city's rich history. In reviving one of Nişantaşı's most eminent landmarks, Bilgili Holding presents VK108 as a lifestyle center, joining several other centers the company has successfully developed in distinctive ways across Istanbul.
The skill and mastery Bilgili Holding has employed in previous restoration projects—from Akaretler Sıraevler and Topkapı Alay Köşkü to Atatürk House in Thessaloniki, Ahmet Rasim Pasha Mansion to the former building of the U.S.A. Consulate General (now Soho House) in Beyoğlu—persists in VK108. Rather than tearing down the existing structure and starting from scratch, Bilgili Holding is breathing new life into VK108 through modern practices and technologies. As a result, this timeless building is given a new chance to convey its intrinsic values to future generations.